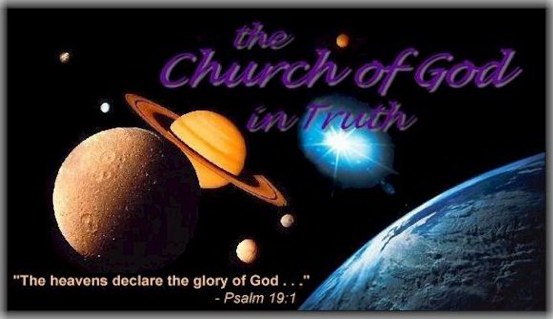 Those affiliated with the Church of God, In Truth are trying to Prove All Things as we strive to live by every Word of the Bible. We are seeking GOD'S truth and understanding. We feel GOD speaks from His Word to us as we seek HIM. If you are searching for Truth check out our literature and prove all things with your Bible.
For additional information not on the Internet, write, call, fax or E-mail us with your name and mailing address for the free monthly publication of the 'Prove All Things'. "And the gospel must first be published among all nations" (Mark 13:10).

The Church of God in Truth is dedicated to the task of enlightening the brethren in God's Church of the error to which God's people have been introduced. When following the Jewish calendar, sometime referred to as "God's Sacred Calendar," we have failed to meet with our God on His appointed Feast, 60% of the time.

Failing to prove these things for ourselves, we have unknowingly disobeyed our God. God needs to know our minds: whether we will obey HIM or follow the "inventions," that have become the traditions, of man!

"Study to shew thyself approved unto God, a workman that needeth not be ashamed, rightly dividing the word of truth" (II Tim. 2:15).

Thank you for stopping by and do not forget to request your free copy of the bimonthly magazine, "Prove All Things".
Church of God, In Truth
P.O. Box 1120
Kimberling City, MO 65686-1120
Tel: 417-338-0033
Fax: 417-338-0031
Our E-mail is: cogit@flash.net
This site was last updated 07/12/2018 (Webpages maintenance to prepare for the new look and name)
Copyright © 1998-2018, Church of God, in Truth. All Rights Reserved
Translate to: